BIMBINGAN DAN PELATIHAN KONTEN INSTAGRAM SEBAGAI PENERAPAN DIGITAL MARKETING PADA USAHA KECIL DI USAHA KERIPIK BAROKAH KOTA BATU
Keywords:
Content marketing, Digital marketing, small business, social media, business account
Abstract
This activity aims to guide small businesses, especially Keripik Barokah in Batu City. By completing this activity, Keripik Barokah can take advantage and maximize the Instagram platform by presenting content related to the Keripik Barokah or content that is closely related to any information about Keripik Barokah. Through Content uploaded to Instagram, it will provide awareness about products from Barokah Chips and encourage consumers to purchase products in the Batu City area and other cities. The approach used by providing guidance step by step from the first by creating an official Instagram business account from Keripik Barokah, namely @barokahchips_batu, and provides the next step about various examples of creating contents that are possible to be uploaded on a business account. In addition, to maximize the analysis of the use of business Instagram, an explanation of the benefits of Instagram Insight is also given to see the response of account visitors so they can keep up with the increasingly rapid development of digital marketing nowadays.
References
Annur, C. M. (2022, March 23). databoks. Diambil kembali dari databoks.katadata.co.id: https://databoks.katadata.co.id/datapublish/2022/03/23/ada-2047-juta-pengguna-internet-di-indonesia-awal-2022#:~:text=Jumlah%20Pengguna%20Internet%20di%20Indonesia%20(2018%2D2022*)&text=Menurut%20laporan%20We%20Are%20Social,tercatat%20sebanyak%20202%2C6%2
Bima for Business. (2018, September 13). Diambil kembali dari business.bima.co.id: https://business.bima.co.id/post/article/menyelami-perkembangan-digital-marketing-di-indonesia
Buzzup.id. (2021, August 31). Diambil kembali dari buzzup.id: https://buzzup.id/perkembangan-digital-marketing-di-indonesia-dan-tren-digital-marketing/
Chakti, A. G. (2019). The Book of Digital Marketing. Makasar: Celebes Media Perkasa.
DataIndonesia.id. (2022, February 25). Diambil kembali dari dataindonesia.id: https://dataindonesia.id/digital/detail/pengguna-media-sosial-di-indonesia-capai-191-juta-pada-2022
Didin Hadi Saputra, d. (2020). Digital Marketing: Komunikasi Bisnis Menjadi Lebih Mudah. Medan: Yayasan Kita Menulis.
Kuligowski, K. (2022, June 29). 12 Reasons to Use Instagram for Your Business. Diambil kembali dari business.com: https://www.business.com/articles/10-reasons-to-use-instagram-for-business/
M.T. Smits, S. M. (2013). The impact of social media on business performance. (E. v. J. van Hillegersberg, Penyunt.) Proceedings of the 21st European Conference on Information Systems (ECIS 2013) - article 125(article 125 ), 1 -12. Diambil kembali dari https://research.tilburguniversity.edu/en/publications/the-impact-of-social-media-on-business-performance
Mankad, D. J. (2019). Understanding Digital Marketing Strategies for Online Success. New Delhi: BPB Publications.
Nory Jones, R. B. (2015). Impact of social media on small businesses. Journal of Small Business and Enterprise Development, Vol. 22 (No. 4), 611-632. doi:https://doi.org/10.1108/JSBED-09-2013-0133
Simerpreet, K. (2016). Social media marketing. Asian Journal of Multidimensional Research (AJMR), 5(4), 6-12. Diambil kembali dari https://indianjournals.com/ijor.aspx?target=ijor:ajmr&volume=5&issue=4&article=002
Singh, S. A. (2021). The impact of social media on business growth and performance in India. Asian Journal of Research in Business Economics and Management, 11(12), 27-31. doi:10.5958/2249-7307.2021.00074.8
Smith, M. (2020, September 6). The eye-opening influence of Instagram on buying [Infographic]. Diambil kembali dari impactplus: https://www.impactplus.com/blog/influence-of-instagram-on-buying-infographic
suara.com. (2022, February 23). Diambil kembali dari www.suara.com: https://www.suara.com/tekno/2022/02/23/191809/jumlah-pengguna-media-sosial-indonesia-capai-1914-juta-per-2022
Tuten, T. L. (2021). Social Media Marketing 4th Edition. London: SAGE Publication.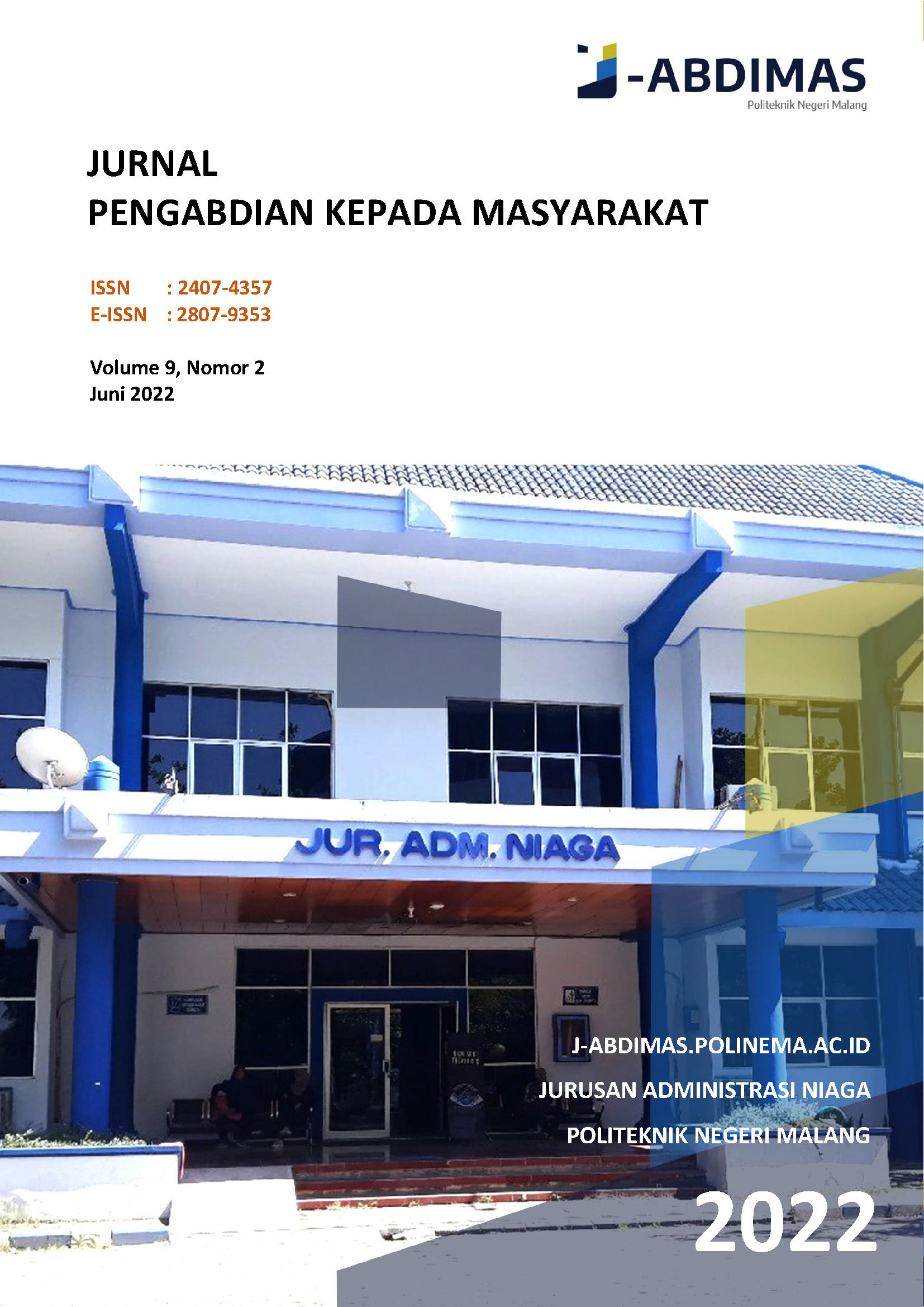 License
This work is licensed under a Creative Commons Attribution 4.0 International License.