TRAINING FOR MAKING FLOOR CLEANER (CARBOL) ON BUSINESS GROUP IN SUKONOLO VILLAGE – KECAMATAN BULULAWANG – KABUPATEN MALANG
Keywords:
Community Empowerment, Business Group, Entrepreneurship, Floor Cleaner, Sukonolo, Training
Abstract
The "Berkah Jaya" Business Group is one of the business groups in Sukonolo Village - Kecamatan Bululawang which is engaged in the trading business, where the products traded, among others: food, beverages, soap, floor cleaner, hand soap, toothbrushes, and others. The goods sold in this business group are obtained from large markets in Malang. On the other hand, good customer products can be made simply by using raw materials that are readily available in Sukonolo Village. The purpose of community service (PPM) is to provide/transfer experience and skills in making and entrepreneurship of floor cleaners in the business group - Sukonolo Village – Kecamatan Bululawang. PPM activities in the form of training were attended by 32 participants from business group members, with trainers from chemical engineering staff and assisted by several students The PPM activity was carried out at the Sukonolo Village Hall using the presentation, discussion, and practice of making floor cleaner. The results of the PPM showed that the participant's interest and enthusiasm for participating in the activity were very high, which was indicated by the ability of participants to make floor cleaner independently and the results of the questionnaire given, where 90% of participants stated that they were very satisfied    
References
Badan Standardisasi Nasional, (1995), SNI 06-1842-1995: Pembersih lantai
Hartini, E., (2012), Petunjuk Praktikum Kimia Industri, Prodi Teknik Industri, Universitas Dian Nuswantoro, Semarang
Linar Humaira, Srikandi, Reny Andriyanty, (2017), Pembuatan Pembersih Lantai (SNI 06-1842-1995) Dengan Bahan Aktif Dari Ekstrak Kulit Manggis Pada Kelompok Wanita Tani (KWT) di Desa Barengkok Bogor, Ethos (Jurnal Penelitian dan Pengabdian Masyarakat): Vol 5 (2), 247-252.
Permono, A., (2003). Membuat pembersih lantai. Jakarta : Penerbit Swadaya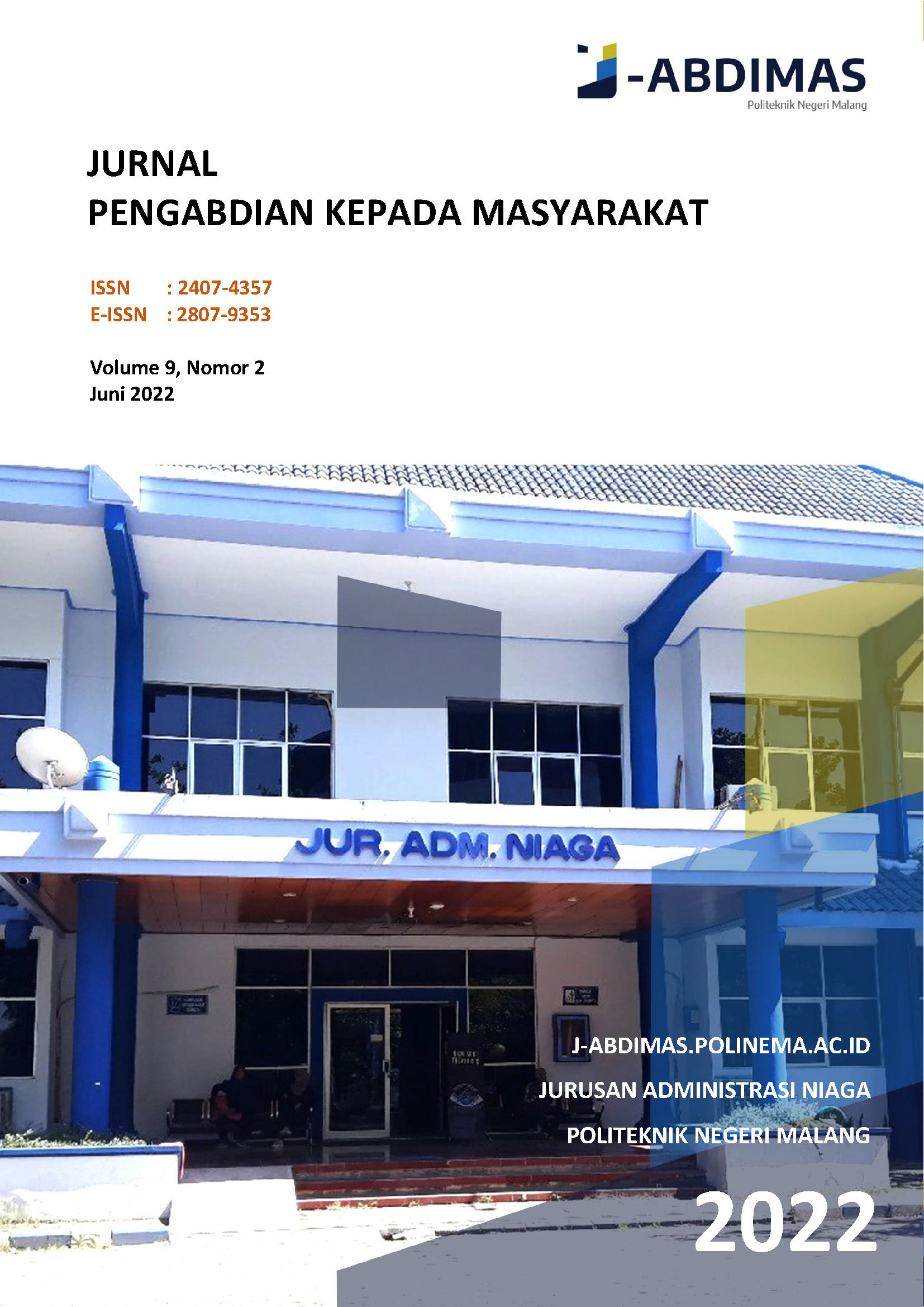 Downloads
License
This work is licensed under a Creative Commons Attribution 4.0 International License.