PELATIHAN PENELITIAN TINDAKAN KELAS DALAM UPAYA PENINGKATAN PROFESSIONALITAS GURU SEKOLAH DASAR PPG DALJAB KATEGORI 1 TAHUN 2022, LPTK UNIV JEMBER
Keywords:
training, classroom action research, professionals, elementary school teachers
Abstract
This service aims to provide knowledge and skills to elementary school teachers about efforts to improve the professionalism of elementary school teachers through classroom action research. Classroom action research was chosen because the research is considered simple and very easy to implement for elementary school teachers. This service provides knowledge to participants about the basic concepts of classroom action research and research methods, as well as preparing CAR reports. The methods used in this service are lectures and demonstrations. Based on the results of this service, it was concluded that elementary school teachers were very enthusiastic and interested in classroom action research. This is evidenced by the many questions to the informants. In addition, the number of participants who attended was 35 people, indicating that elementary school teachers were very interested in this training. Participants become more aware of the basic concepts of classroom action research and the systematics of preparing reports, because so far elementary school teachers consider CAR as a difficult research.    
References
Afandi, M. (2014). Pentingnya Penelitian Tindakan Kelas Bagi Guru Dalam Pembelajaran Di Sekolah Dasar. Jurnal Ilmiah Pendidikan Dasar, 1(1), 1–19.
Arikunto, S. (2010). Penelitian Tindakan Kelas. Jakarta: PT Bumi Aksara.
Cooper, J.M. (1990). Classroom Teaching Skill. Toronto:D.C Health and Company.
Elliot, J. (1993). Action Reseacrh For Educational Change. Phildelphia: Open University Press.
Handayani, S. L., & Dewi, T. U. (2019). Pelatihan Penulisan Karya Ilmiah Bagi Guru-Guru Sekolah Dasar Untuk Meningkatkan Kompetensi Profesionalisme Guru. Aksiologiya: Jurnal Pengabdian Kepada Masyarakat, 4(1), 70. https://doi.org/10.30651/aks.v4i1.2602
McNiff, J. (1992). Action Reseacrh Principles and Practice. London:Mac Millan Education.
Mulyasa, E. (2007). Standar Kompetensi Profesional Guru Inspiratif. Bandung: Remaja Rosdakarya.
Nellitawati, N., & Aswardi, A. (2017). Efektivitas Pelatihan Metode Penelitian Tindakan Kelas Bagi Guru SD di Kecamatan Padang Timur Kota Padang. Jurnal Aplikasi IPTEK Indonesia, 1(1), 1–5. https://doi.org/10.24036/4.112
Sanjaya, W. (2008). Kurikulum dan Pembelajaran: Teori dan Praktik Pengembangan Kurikulum Tingkat Satuan Pendidikan (KTSP).Jakarta: Kencana Prenada Media Group.
Undang-Undang No.14 Tahun 2005
Zaini, H. (2015). Kompetensi Guru PAI. Palembang: Noer Fikri Ofesst.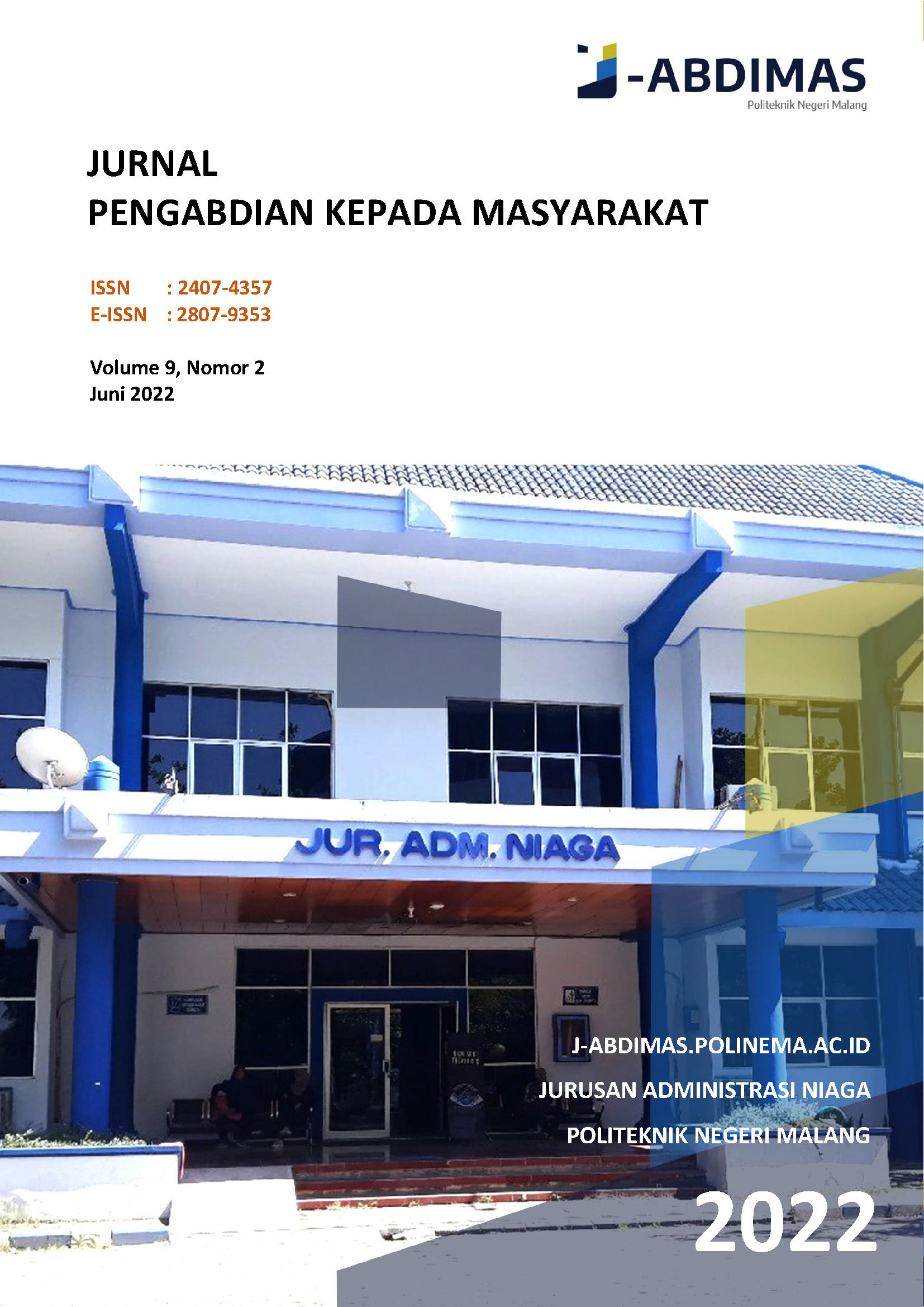 Downloads
License
This work is licensed under a Creative Commons Attribution 4.0 International License.