About the Journal
This is the new website of  Jurnal Teknik Kimia dan Lingkungan (former website: www.jtkl.polinema.ac.id). All publication activities will be conducted on this website starting with the 2023 issue (vol. 7, no. 1) in an effort by the State Polytechnic of Malang to improve organizational administration. Jurnal Teknik Kimia dan Lingkungan is an open access international journal with the frequency of 2 (two) times a year (April & October),  published by Politeknik Negeri Malang (State Polytechnic of Malang). Submitted manuscripts should be original Research Articles and Literature Reviews that aims for contribution and continuous dissemination of updates in relation to chemical engineering and environmental engineering sciences.
Articles published in cover key areas in the development of chemical and environmental engineering, such as:
Energy
Waste treatment
Unit operation
Thermodynamic
Process simulation
Development and application of new material
Chemical engineering reaction
Biochemical
Biomass
Current Issue
Vol. 7 No. 1 (2023): April 2023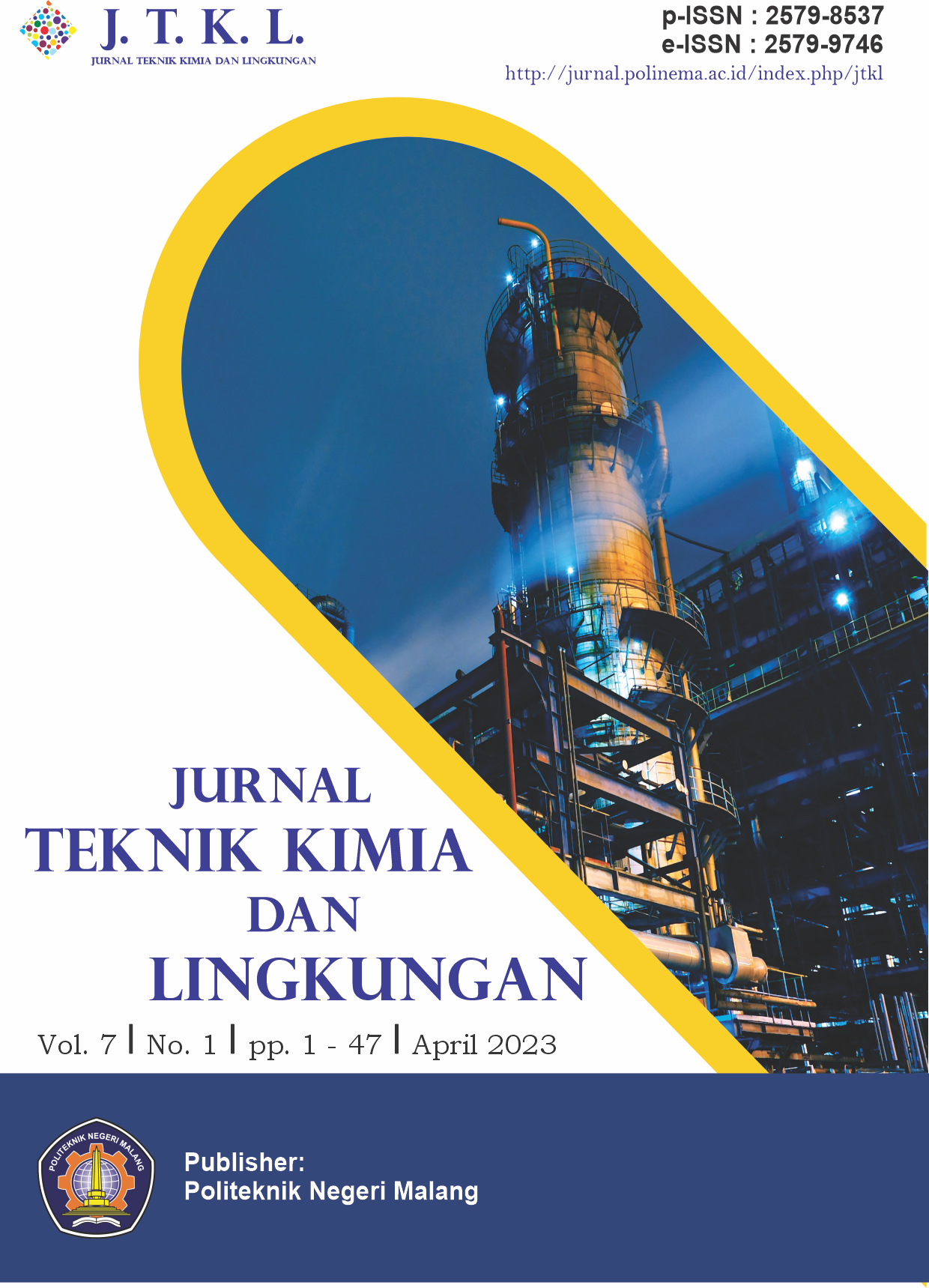 This issue has been available online since 30th April 2023. All articles in this issue (5 articles) were authored/co-authored by 23 authors from 2 countries (Indonesia and Taiwan).
View All Issues